Make Your Business Thrive with Twitter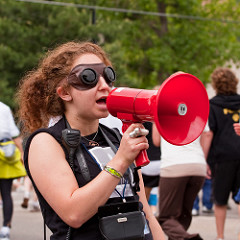 Photo Courtesy of Chase Hoffman Photography
Is your business already using Twitter? If not, today might be the perfect time to do so. Especially since they have a Twitter 101 for Business guide for you.
Wondering why you'd want to use Twitter? Here's what they say:
Twitter is a communications platform that helps businesses and their customers do a number of useful things. As a business, you can use it to quickly share information with people interested in your company, gather real-time market intelligence and feedback, and build relationships with customers, partners and other people who care about your company. As an individual user, you can use Twitter to tell a company (or anyone else) that you've had a great–or disappointing–experience with their business, offer product ideas, and learn about great offers.
You know that it's good to be close to customers, right?
Related articles: