Top 10+ Useful Firefox Add-ons & Extensions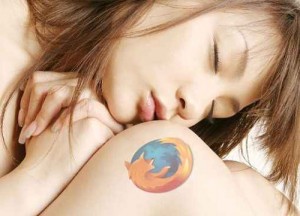 Add-ons / Extensions for Firefox make this web browser very powerful.
Here are the best 10 useful Firefox extensions I have been constantly using (in no particular order).
Blocks most ads, saves bandwidth, increases browser performance.
Stores your account credentials and passwords, so you will not have to remember them again (except the master password). Also synchronizes your passwords across web browsers and computers.
Access your bookmarks anywhere, and synchronize your bookmarks across web browsers and computers.
Lost your precious writing because of bad connection or power outage? Lazarus will save your hard work.
The engine that powers many user scripts. My favorite is Remove "Recent Activity" for Facebook.
Integrate Firefox with many download managers, including DownThemAll!
You can also download streaming videos easily.
Replace the Firefox built-in download manager with this powerful, split-capable, resuming download manager.
Busy? Just save the pages you're viewing to Read It Later and get back to them at later time.
Open new pages right next to the current tab.
Note: Not needed for Firefox 3.6 and later.
Having multiple online accounts, switching between them is easy thanks to CookieSwap extension for Firefox.
Share interesting websites with your social network friends easily.
You found an interesting website, or want to publicize your own content, but to where? Diigo is social bookmarking on steroids, more powerful than the good old Delicious. The Firefox extension allows you to annotate web pages, among other cool things.
Let iMacros do the repetitive things you used to do on the web. Record the boring tasks as macros and play them at any time.
Display pixel dimensions of any part of the current web page. It may be a developer tool, but still useful.
Know the color in web/hexadecimal notation for any part of the web page. A useful developer and casual tool.
Manage your Internet research resources right from the browser. You can also sync the knowledge you have gathered with multiple computers. I used to use ScrapBook, but Zotero is much more powerful. However I now just use Diigo, since I don't really need the researching features that Zotero offers.
What is your favorite extension(s)? Share your favorite add-ons in the comments.